Research Group on Climate, Environment and Change (REGROUP)
The Climate Research Group (REGROUP) is an interdisciplinary research group that focuses on the whole spectre of research within national and international climate politics and environmental governance at the Department of Political Science, University of Copenhagen.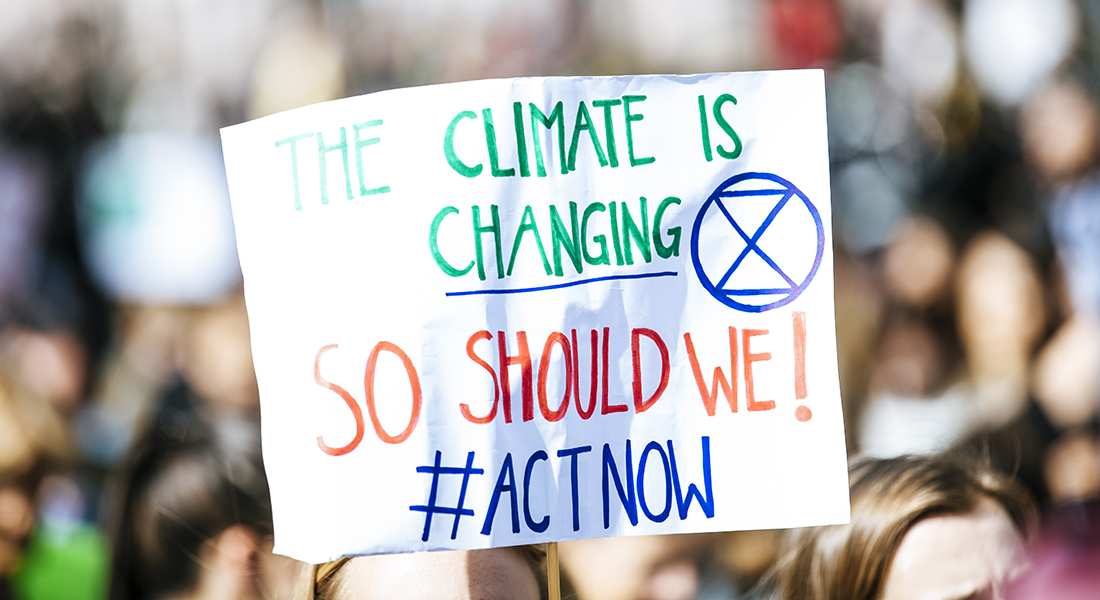 REGROUP is the interdisciplinary hub for theorising and doing empirical research on green transitions at the Department of Political Science. REGROUP is first and foremost an intellectual space for the exchange of different ideas and research on climate and sustainability. To understand the challenges of ensuring effective, durable and legitimate climate and sustainable policies, REGROUP offers a platform to understand how the green transition operates at different scales than most other political problems.
To this end, the aim of REGROUP is to
organise monthly research seminars, and occasional thematic workshops exploring the conceptual, theoretical and methodological developments in research on political theory, comparative politics and international relations related to the green transition,

provide a platform for development of research applications, foster innovative research idea and initiate collaborative initiatives with external partners,

coordinate climate and sustainability teaching at the department,

enable public engagements in the climate and sustainability debate in society,
facilitate policy impact activities and outreach activities with relevant decision-makers and societal stakeholders, and
cooperate with research centres and initiatives such as Centre for Sustainability and Society (SUSY), 

Sustainability Science Centre

and 

Green Solutions Centre

at the University of Copenhagen as well as national and international academic partners.
Our ongoing events and activities:
Environmental Social Sciences: Challenges and Solutions for Sustainable Development is taking place 

at the Nuffield College of the University of Oxford, United Kingdom from Wednesday 28, 14:00, to Friday 30 July 2021, 13:15. The organisers are calling for abstracts from all social science disciplines and especially appreciate contributions from researchers in an early stage of their career. The aim is to harvest the synergies between the social sciences for fruitful interdisciplinary research that the solution of environmental problems demands.



Researchers
| Name | Title | Job responsibilities | Image |
| --- | --- | --- | --- |
| Search in Name | Search in Title | Search in Job responsibilities | |
| Bertram, Caroline | PhD Fellow | European Union, trade policy, foreign policy, sustainability, sustainable development, international political economy, international organizations... | |
| Bueger, Christian | Professor | International relations, practice theory, ocean governance, maritime security, interpretive methods, informal governance, transnational organized c... | |
| Campera de Rezende Soares, Ana C | PhD Fellow | European Administrative Networks; Implementation of EU's policies; EU Environmental policy; Regulatory governance; Europeanization | |
| Corry, Olaf | Associate Professor | Climate change, climate politics, environmental politics, geo-engineering, global movements, international political theory, international relation... | |
| Dreyer, Jakob | PhD Fellow | Security, violent conflict, climate diplomacy, international relations, international political sociology, the Middle East, Europe, foreign policy | |
| Ejsing, Mads | Postdoc | | |
| Hoff, Jens Villiam | Professor | Citizens, climate change, governance, ICT, local, participation, policies, political communication, stakeholders, sustainability | |
| Jakobsen, Uffe | Associate Professor | Arctic, Greenland and Denmark-Greenland relations, Asian/Chinese interests in the Arctic/Greenland, conceptual history, climate change's impact on ... | |
| Jensen, Ingrid Helene Brandt | PhD Fellow | Political theory, Democratic Theory, New materialism, Climate politics, Affect theory, Climate Citizens Assemblies | |
| Mallin, Felix | Postdoc | | |
| Mortensen, Jens Ladefoged | Associate Professor | EU external relations, international political economy, international trade | |
| Ronit, Karsten | Associate Professor | Decision making process, global politics, interest organisations, international organisations, new political actors, NGO's, private policy, profess... | |
| Toft, Maria | PhD Fellow | Actor Network Theory ANT, civil society, climate policy, governance, local, norms, participation, social (environmental) movements, sustainability | |
| Tønder, Lars | Professor with special responsibilities | American politics, the Anthropocene, culture, democracy, free speech, multiculturalism, political philosophy, power, satire, tolerance | |
| Wæver, Ole | Head of Centre, Professor | Climate change, conceptual history, conflict analysis, international relations, philosophy of science, religion/secularism, security theory, sociol... | |